4h Night out boat tour Mallorca!
Enjoy a fantastic and original stag/hen party sailing in the Bay of Palma in an environment and atmosphere that you will remember for the rest of your life!
4h boat party
1 drink of your choice per person (mixed drink, beer, sangria or soft drink)
Entertainment & International Music with live DJ
Delicious Catering (if selected)
Bar & Cocktail service throughout the trip
The only party boat with dance floor and 16-metre long bar in Mallorca
Instant confirmation
No booking fees
Free cancellation up to 24 hours in advance!
DATES WITH BACON
PASTA SALAD (vegetarian)
ROAST PORK CHEEK WITH MUSHROOMS AND ONIONS
POTATOES WITH ROSEMARY (vegetarian)
TRAMPÓ MAJORCAN SALAD (vegetarian)
CHICKEN NUGGETS (Gluten)
TUMBET (Typical Mallorcan dish) (vegetarian)
BROWNIE
On board, we join different hen and stag parties so the craic is guaranteed. If you're interested you can enjoy your own reserved area for that private party.
Check-in:20 minutes before the start of the activity. Boarding closes 5 min. before the departure time, at that moment the places not presented to the waiting list are sold.
Where?: Passeig Marítim (in front of the Palma Auditorium) - Palma Port
¡REMEMBER!
Very difficult to find parking, if you come with your own vehicle arrive well in advance.
Your opinion matters to us!
Did you have fun on board with us?
Help others who are still waiting to book with your valuable comment!
November 2022 Google
Incredible day with a spectacular atmosphere. The boat staff couldn't be more helpful. The quality of the food great. The drinks included in the price are private label but you have the option of ordering premium. Five very good hours. I recommend it 100%.
April 2023 TripAdvisor
"We were on the samba boat on Saturday and we loved it!! Harry and Yaima are great! We were celebrating a friend's bachelorette party and it was the best experience possible!! We 100% recommend living the experience."
April 2023 GetYourGuide
"Great experience! 100% recommended but above all because of the crew who with infinite patience have a smile to serve you and make the experience something memorable! Above all, Dani and his skill with the cocktail shaker to give the trip more grace!!"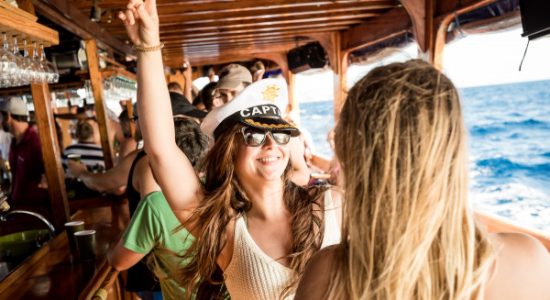 The most famous boat parties in Mallorca! With a stop of more than an hour in a crystal clear cove for swimming, including a varied and exquisite buffet. Music all the time, but after the meal a party atmosphere with the best tunes of the moment.
Duration: 4h
Availability:
Every day | 14:30 h
Friday and Saturday | 10:00 h
Price: From 59,90 € per person
Nightclub sailing the illuminated Bay of Palma.
With top brand drinks and delicious cocktails with excellent DJ's, creating a fun and unforgettable party atmosphere.
Start: 22:30 h Duration: 2,5 h
Availability:
Monday | Tuesday | Wednesday
Thursday | Friday | Sunday
Price: From 39,90 € per person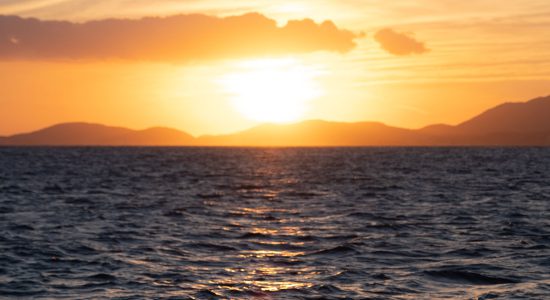 Enjoy a sunset from the sea while you savour exquisite cocktails and enjoy the lively rhythm of our fantastic dj.
Relaxed atmosphere on the upper deck and lots of action on the main deck.
Start: 19:00 h Duration: 3 h
Availability:
Monday | Tuesday | Wednesday
Thursday | Friday | Sunday
Price: From 39,90 € per person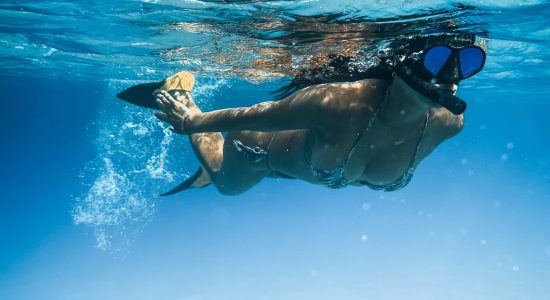 Also ideal for families and children, sailing in the Bay of Palma with two stops in crystal clear coves where you can snorkel and enjoy a delicious buffet.
The whole tour is animated with nice music and live guitar.
Start: 10:00 h Duration:4 h
Availability:
Monday | Tuesday | Wednesday | Thursday | Sunday
Price: From 49,90 € per person
Do you still have doubts?
Contact us

You can do it directly through our contact form.