Exclusive Tours
Your incentive on board our event boat.
Anniversaries and all kinds of celebrations on an exclusive boat.
A setting with a difference which combines the intimacy provided by the boat with the astonishing surrounding spectacular seascape: the Mediterranean.
We offer you a different place to celebrate your wedding in an even more special way. Con decoración personalizada para la ocasión. An open Upper-deck which is perfect for a banquet at sea and the main deck where the party can be pulsating or romantic. On board you will find a real discotheque with the best of powerful music equipment, lights, dry-ice, etc.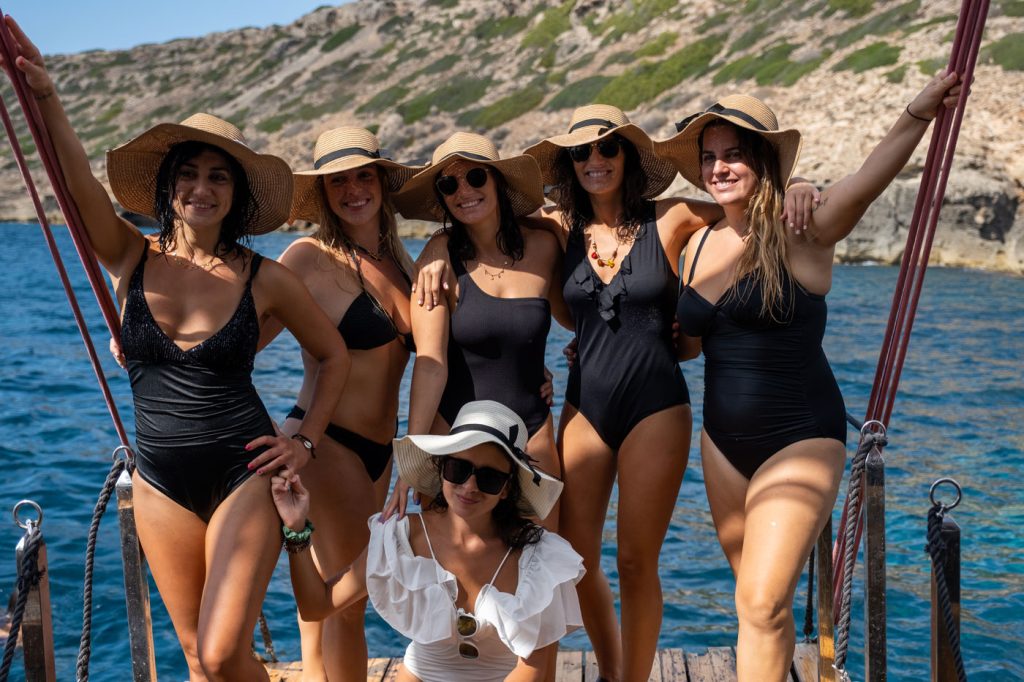 Incentives & corporate events
A special space with endless possibilities to meet all your guests. You can do aquatic sports, relax, training sessions, team building or any type of celebrations. Also we organise breakfast, lunch or dinner Cruises, all surrounded by incredible and incomparable seascapes.
And all with the fascinating silhouette of the city of Palma illuminated in the background!
Celebrate your own bespoke events in a different and original setting. The whole boat exclusively for you: Cocktails, Exhibitions, Team building… any party or dinner: congress meetings, theme events, graduation parties etc. Our boat adapts to any occasion to make a unique experience of it.
It can be an aperitif with Brazilian rhythms, an elegant dinner with jazz music, a romantic excursion at dusk, or an exquisite dinner with a great party afterwards. Your guests will be delighted with our comfortable boat and our charming staff. They'll be surrounded by the clear blue sea which enhances any celebration. Great and memorable atmosphere guaranteed!
On board Barca Samba we organise unforgettable events, a memory you will cherish!
Do you want a unique space to promote your product? You've found it: the Barca Samba.
We organise the whole event, cocktails, wine tastings, canapés at sunset or a fantastic show. Whatever your looking for in a fun, exclusive and elegant atmosphere, coupled with our professional staff, you will find on Barca Samba and your presentation will amaze everybody.
Do you still have doubts?
Contact us

You can do it directly through our contact form.