Don't miss this opportunity!
Live your own experience
Boat tours Mallorca
With almost
30 years of experience


in boat excursions, parties and events
Barca Samba offers 4 different Open-Air Boat Trips / Boat Tours on Mallorca. Boat trips differ in the length of the journey, whether they are day or night trips and whether they include food.
Boat trips differ in the length of the journey, whether they are day or night trips and whether they include food.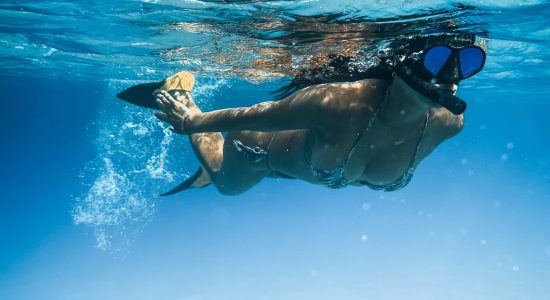 Also ideal for families and children, sailing in the Bay of Palma with two stops in crystal clear coves where you can snorkel and enjoy a delicious buffet.
The whole tour is animated with nice music and live guitar.
Start: 10:00 h Duration:4 h
Disponibilidad:
Domingo a Jueves
Price: From 49,90 € per person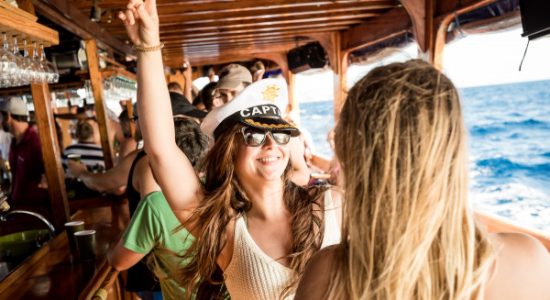 The most famous boat parties in Mallorca! With a stop of more than an hour in a crystal clear cove for swimming, including a varied and exquisite buffet. Music all the time, but after the meal a party atmosphere with the best tunes of the moment.
Duration: 4h
Availability:
Daily | 14:30 h
Friday and Saturday | 10:00 h or 11:00 h
Price: From 59,90 € per person
Exclusive Tours
a unique
experience
Barca Samba offers you the possibility to celebrate any private event on board!
An original setting that combines the intimacy offered by the boat with the
the boat with the grandeur of the surrounding landscape: the crystal clear waters of the Mediterranean Sea.
Exclusive, fully customisable private boat excursions in Mallorca.
Events & Celebrations
A different
experience
in Palma de Mallorca.
¡Embarca en el barco de eventos & celebraciones más famoso de la isla!
Here you can be inspired by your favourite boat trip in Mallorca, decide how to spend your holidays.
Boat trips Mallorca or private boat trips in Palma.
Choose your experience of day or night among our best-selling boat tours in Mallorca's paradise.

Hamid H
3 Septiembre 2023
Verificada
That was really a day! That was really a day! Perfect. We had a fun time there. Perfect DJ. Yummy foods. Small and practical.

Rafael González
29 Agosto 2023
Verificada
EXPERIENCIA PARA REPETIR Fue fabulosa y la tripulación excelente y en muy buena compañía. El buffet también fue fantástico en resumen lo recomiendo

Verificada
Great party boat trip Great atmosphere with well priced drinks, plenty of dancing for the mainly 20 to 30 something crowd. Friendly and attentive bar staff, all in all a good experience

Journey55045644047
26 Agosto 2023
Verificada
Perfect half day cruise Perfect 4 hours - lovely cruising to great swimming spots, great lunch with a real range of dishes, helpful friendly crew.

Verificada
Soirée coucher de soleil Belle soirée! Bonne ambiance, bon DJ. La vue de la cote en fin de journée est très belle! Un membre du staff manquait toutefois de délicatesse à la fin.
Dans l'ensemble, très bien

Verificada
Despedida de soltero Sinceramente supero mucho mis expectativas, ya que fuimos por una despedida de soltero y sin aviso ni planificación cogieron a mi amigo lo ataron y le bailaron ( una camarera brasileña) solo por ese detalle ya mereció mucho la pena, la música un 10, ambiente y localización del chapuzón tambn, sin duda recomendaré a las personas que quieras algo así este sitio!! Muy agradecido.

alvarito85
14 Agosto 2023
Verificada
Experiencia inolvidable Brutal! Tuvimos que repetir al día siguiente! Sergi es Dios y Angi la Diosa del barco! No veo el sentido de volver a Mallorca sin Barca Samba!
Your opinion matters to us!
Some of our
our clients.
We have been present
Ready for your unforgettable experience?
For further questions,
we are at your disposal.